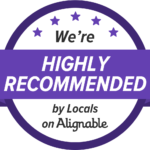 Google Reviews
romario banna
March 27, 2023
I can't say enough good things about Mr. Ellman. My family and I were in a tough situation that we didn't even ask for, our home was being foreclosed on due to a mistake made by the title company that we used to buy the house with 7 years ago. I went to Mr. Ellman and told him our situation and he, like a true professional took the case and took care of it for us without having to make us do any extra work! He was man of his word and everything he said he would do he did and a little extra even! Thank you so much Mr. Ellman for the help my family and I are very appreciative!
I'm very pleased with Harry Steven Ellman handling my legal needs. I loved the prompt communication, professionalism and attention given. Thank you and I would gladly do business in the future if I ever needed an attorney.
Mr. Ellman was very professional and reliable attorney. He always promptly returned my calls or emails. He truly care to help to explain steps and options to proceed an EMD refund dispute with Pulte group. All my deposits have been refunded. I would call him for any future real estate legal issues.
Local Tour Guide
March 27, 2021
Experienced, professional, & efficient. Recommend.
Linda Barrows
February 3, 2021
If you would like a real person with great communicational skills, and is informative, trustworthy and knowledgeable of his profession- look no further as I am not. Mr. Ellman is an outstanding professional that cared about me and my business that needed to be handled with urgency. He did exactly what I had asked of him and was very timely doing so. His listening capacity made me feel confident in him and his work accomplished, won me over! Harry Ellman is now the ONLY realtor that I will do business with. THANK YOU SO VERY MUCH H.S.Ellman!!!
VMAA III
December 13, 2020
Extraordinarily responsive, flexible, and professional. Guidance saved me thousands of dollars in property acquisition costs. Closing was flawless!
Nick McMann
August 26, 2020
My In-laws experience with the Law Offices of Harry Steven Ellman was excellent. Harry gave the case all the time and attention that was needed to reach a favorable result with our property matter. He provided a calming and confident presence during a very difficult period for my folks. I very much appreciate the knowledge and support that our family received from Harry and his office. We would highly recommend his services!
I ran into a big problem trying to sell a condo in our partnership name in the state of Hawaii. I was referred to Mr. Ellman by the attorney referral service in Michigan after the first attorney gave the situation a less than adequate effort. When I called Mr. Ellman, I think he looked on my problem as something new and challenging. It required several phone calls to the attorneys in Hawaii who were working on getting this condo cleared out of Land Court. Hawaii wanted a letter which Mr. Ellman worked very well with the Hawaii attorneys and it took him one week to do what the first attorney took 3 month and didn't get a thing completed. I'm so very thankful for all his help because in the middle of all this my husband passed away. I was getting in a desperate situation financially as this exercise had taken 18 months to complete. A case of whatever could go wrong ....did.
I recommend the Law Offices of Harry Steven Ellman based on my experience of having him perform work for me. He's very professional, personable, diligent, focused and effective. One doesn't have to see the many distinguished awards he's received to know how good he is, hire him and you too will know what I know! When it comes to important matters of law...go with experience that Harry offers. Joe Hill - Owner AngelGeeks.com
Feb 14, 2023
Harry went above and beyond
I highly recommend Harry! He is a professional, compassionate, results driven attorney and it was a true pleasure to work with him on my case. Harry took on a case that a lot of attorneys may have dismissed as unimportant but he took the time to listen to my concerns and propose a legal strategy that aligned with my goals. I am happy to report that after several months of legal maneuvers we successfully settled my case. I and truly grateful for Harry's help! Did I mention that I live in Texas and that we handled everything remotely…….. Thanks again Harry 😊
Dec 13, 2020
Extraordinarily responsive, flexible, and professional. Guidance saved me thousands of dollars in property acquisition costs. Closing was flawless! Highest recommendation!
Randall Brady with NCP Coatings Inc
May 22, 2020
Harry has been diligent in his approach to my cases while creating a clear understanding of what is needed to pursue a favorable outcome of a case.
May 14, 2020
Competent and easy to work with. Quick turnaround using electronic documenting systems.
May 14, 2020
Harry is a very thorough and attentive attorney. He always follows through on the details.
Page 1 of 5:
«
‹
1
2
3
4
5
›
»
AWARDS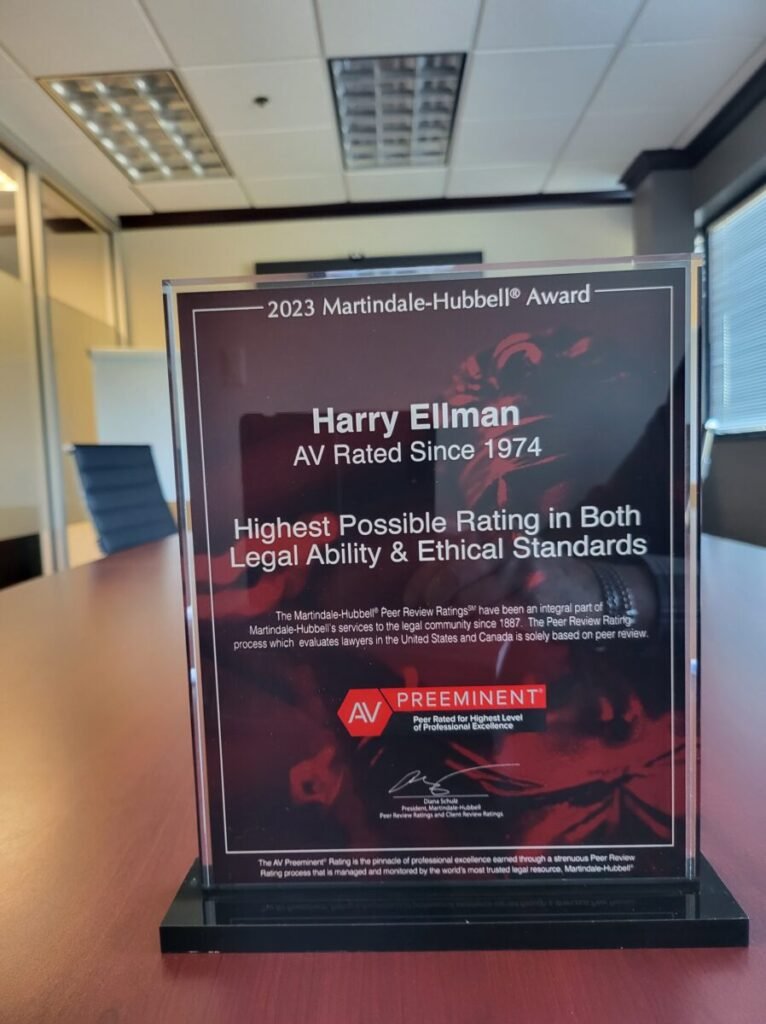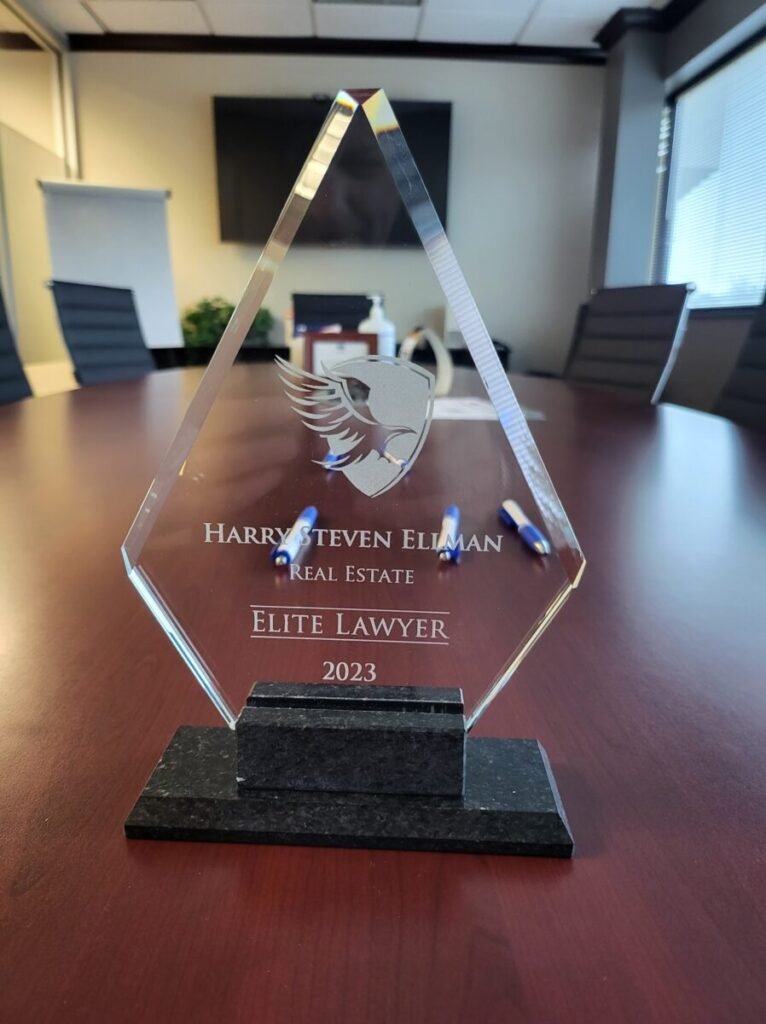 2022 Elite Lawyer Award for Real Estate. The Elite Lawyer Award recognizes outstanding attorneys throughout the United States who have demonstrated a high degree of skill and success in their careers, have been peer recognized, have exceptional experience, and are active in their communities.
The Martindale-Hubbell Peer Review Ratings Judicial Edition 2022. Harry Steven Ellman – Highest Possible Rating in Both Legal Ability & Ethical Standards. Reflecting the confidential opinions of members of the bar and judiciary. The AV Preeminent Rating is the pinnacle of professional excellence earned through a strenuous Peer Review Rating process that is managed and monitored by the world's most trusted legal resources, Martindale-Hubbell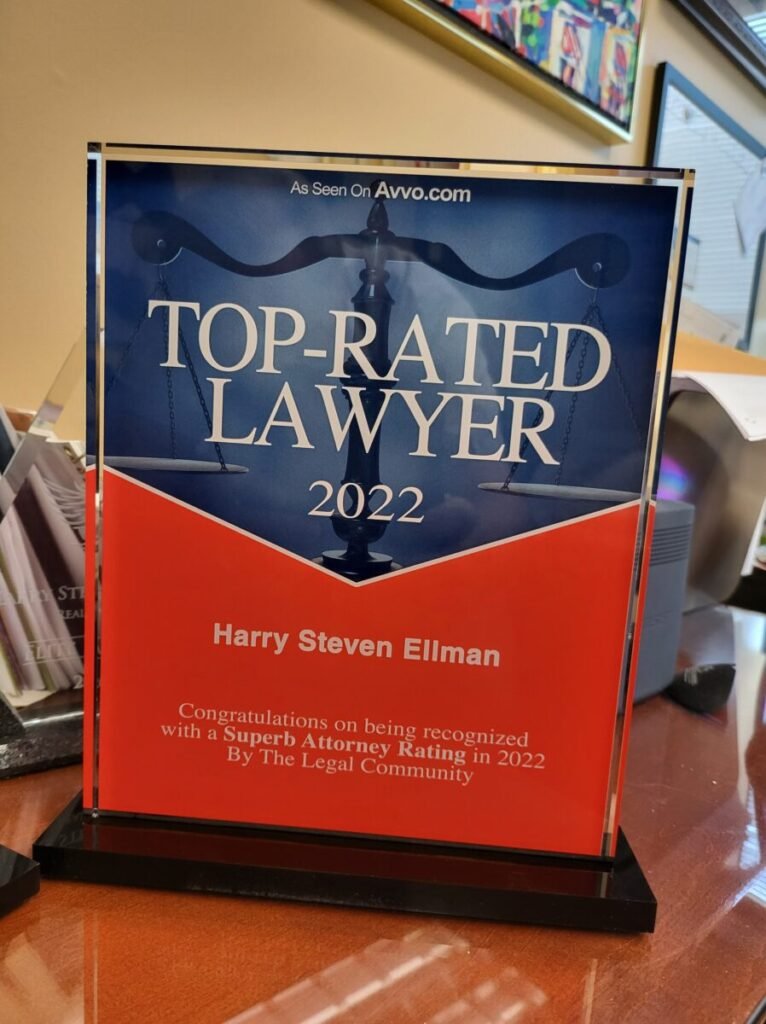 As seen on avvo.com – Top-Rated Lawyer 2022 Harry Steven Ellman. Congratulations on being recognized with a Superb Attorney Rating in 2022 by the legal community