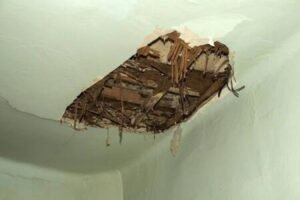 Picture this situation: you've finally powered through a chaotic real estate market to purchase your first home. You move in only to find a serious issue with the home that you weren't informed of and will require a major financial commitment to fix. For example, a leaking roof must be replaced or leaking basement walls that must be repaired
Luckily, in the State of Michigan, you are protected by the Seller's Disclosure Act in such a situation. Here's what you should know about the law as a potential home buyer:
What the Law States
When a person is selling a house, they have to fill out a seller disclosure form and give it to the prospective buyer before closing the sale agreement. In this form, the seller will disclose if there are any issues related to water in the basement, roof leaks, septic tanks and drain fields, city water, and sewer systems, well and pump, settling, flooding, drainage, sanitary and grade problems, infestation by wood-destroying insects, underground storage tanks, on-premises environmental hazards, and neighborhood environmental hazards.
What Comes Next
If, upon receiving the form, the buyer decides they are no longer interested in the home; they have the option of (i) backing out of the sale or (ii) requiring the seller to make the appropriate repair or replacement. Using the leaking roof example again: if the buyer is aware of the issue and chooses to go through with the purchase, they'll be responsible for the roof. But if that issue is not disclosed, the buyer's only recourse is to file a lawsuit against the seller.
The Potential Exceptions
When filling out the disclosure form, the seller only has to inform the buyer of issues that he or she is aware of. The seller is under no obligation to bring in an inspector or to search for issues that would not be obvious to the average person. Essentially, the seller is only liable if they deceive the buyer by concealing a known issue.
If you feel a seller didn't disclose a serious issue to you, it's time to hire a good real estate attorney. In the Detroit Metropolitan Area, Harry Steven Ellman is the right choice. Let him put his four-plus decades of legal expertise to work for you! Contact us today to set up an appointment.